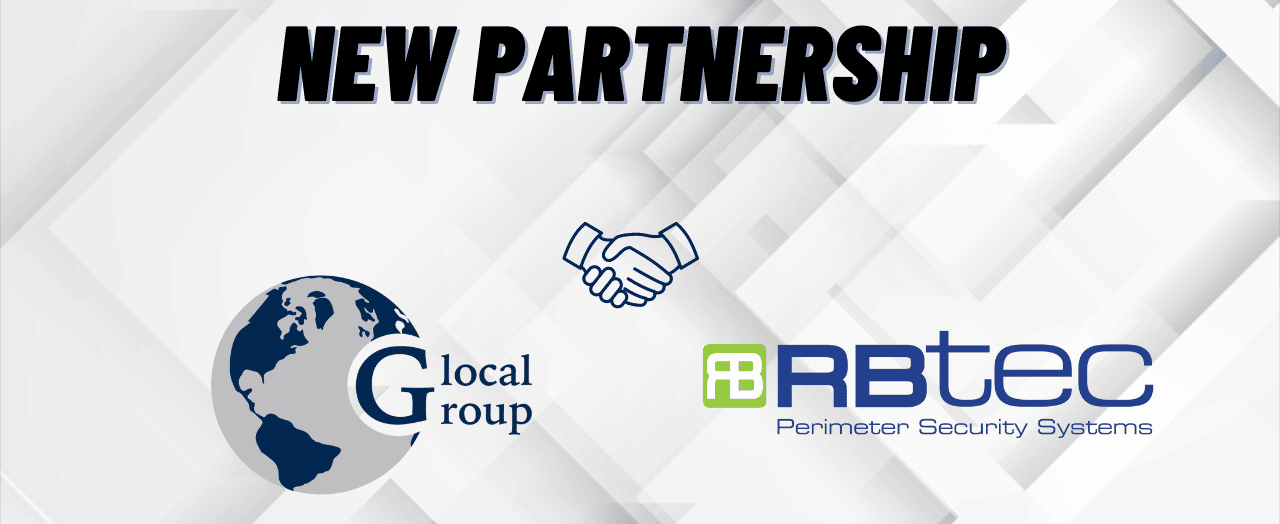 10 Oct

New Partnership In Brazil and Opening of RBtec Brazil
New Partnership In Brazil
RBtec is proud to announce our new partnership with Glocal Group and its subsidiary Glocal Tech in Brazil and the opening of a local RBtec office in Brazil. This move shows RBtec's commitment to investing in the Latin American market to improve security solutions in the Brazilian market.
The new partnership will provide local stock and support to RBtec products, shorten the time to market, and allow a fast supply of products. The office will be led by Mr. Denyson Vieira, who has more than 20 years of experience in the Brazilian security market.
About RBtec Perimeter Security Systems 
RBtec Perimeter Security Systems was established in 1986 by security experts using extensive knowledge and years of field experience in outdoor perimeter intrusion detection system projects from small to large high-risk installations. RBtec has supplied over 5000 security systems in 54 countries around the world to this day. Its perimeter intrusion detection systems are installed on every continent in the world, in every weather condition, and in almost any infrastructure type.
Among RBtec customers are governments, industrial, commercial, oil and gas, utility and power, and VIP residential. RBtec protects against theft, vandalism, terror threats, and border protection.
About Glocal Group
Glocal Group Ltd. is a privately-owned organization specializing in the Defense and HLS arena.
With a presence in Europe, Africa, Asia, and North America, the group provides integrated systems, equipment, and the latest technologies for military forces, homeland security, Intelligence, and governmental agencies.
Managed by our team of leading specialists, we combine an innovative approach and strict quality assurance policy to deliver comprehensive solutions.
Since 2009 Glocal Group has been supporting military forces, governmental agencies, and UN peacekeeping missions worldwide with turnkey project management services, including procurement, QA, logistic support, and deployments supplying entire client's requirements.
Utilizing our vast knowledge & experience, Glocal Group manages all aspects of the design, production, integration, and implementation to ensure satisfactory performance.
Glocal Group was founded by Army, Special Forces, and Security Agencies veterans with decades of combined experience in the most complicated military and security situations.
Glocal Group is a registered company with the Israeli MOD.
Read more about Glocal Tech at:
https://glocaltech.com.br/solucoes/seguranca-perimetral