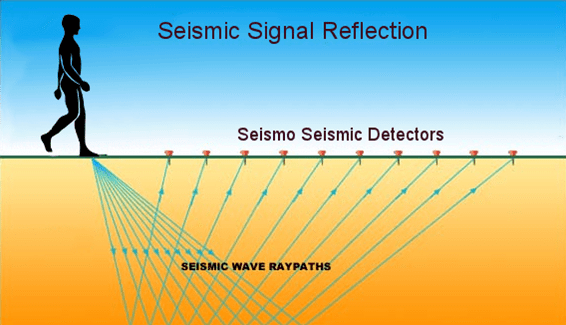 15 Jul

How to Secure Your Property with Ground Sensors
The basic principle of seismic security sensing is the monitoring of waves by a seismic source reflected in the subsurface.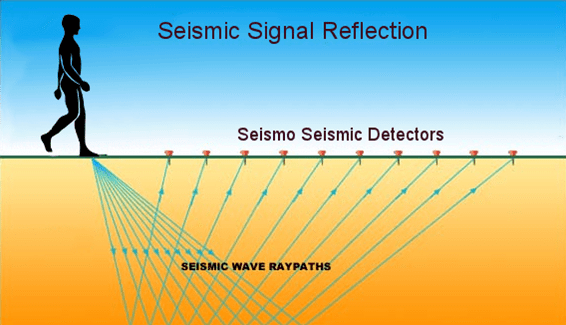 The benefits are obvious: invisible, passive monitoring of traffic onto your property, immune to false alarms from weather conditions.
Every year, there are close to eight million property crimes committed within America, including larceny-theft and burglary. While advances in security measures are helping to reduce the frequency of these crimes, they continue to pose a threat to you and your property.
If you've got high-value possessions in your home or own a property that is particularly sensitive to burglary, then it makes sense for you to make use of the latest advances in technology to protect your belongings against intruders.
Which Properties Become Targets for Criminals?
There are no hard and fast rules when it comes to thefts from the home. But some markers increase the likelihood that you'll be targeted. The first important fact to acknowledge is that thieves prefer to avoid confrontation, which is why 72% of burglaries take place when the occupants aren't present.
For that reason, home robberies and larceny thefts overwhelmingly occur during the daytime, when residents are likely at work. Residential homes, where the occupants are believed to be on vacation, are particularly vulnerable. Of course, apparently wealthier and higher-end households are higher on the target list because of the probable value of the items contained inside.
Notoriously empty houses, such as those listed for sale and so-called "vacation homes," top the list of would-be thieves as they can be easily scoped out. In the case of real estate sales, burglars can even tour the property first, unveiling security flaws.
Ground Sensors Provide Protection an Intruder is Unaware Of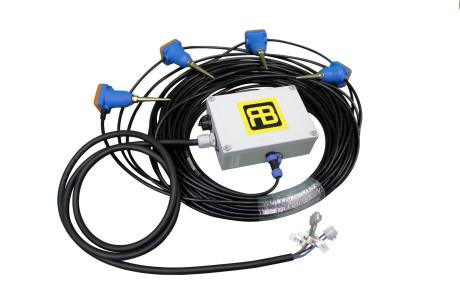 While security cameras, guard dogs, leaving a vehicle on the drive, and even keeping a TV or radio on can all deter a thief, you may need to implement extra measures, especially if your property contains precious items, or is particularly susceptible.
One of the best ways to detect intrusion within seconds is with underground sensors that can detect unwanted footsteps and vehicle movements. Once identified, these sensors can then alert you in real-time to the threat. You can then illuminate the exterior to your property (remotely, if possible) to flush them out or contact law enforcement to remove the intruder off your property.
Seismo Unattended Ground Sensors Can Stop Intruders in Real-time
By installing Seismo Underground Sensors developed by RBtec Perimeter Security Systems,
you can place undetectable underground sensors in the most sensitive areas of your property to protect against the threat posed by opportunistic burglars and thieves jumping or walking into your yard.

When an activity is registered in the protected area, the seismic sensor produces a signal which is processed in real-time through the advanced AI algorithm, identifying which type of action has been registered, whether it be walking or vehicle movement. Unexplained activity then triggers an alarm to you, the homeowner.
The Seismo system is made up of four to eight sensing units, which can be integrated into existing security arrangements such as burglar alarms or CCTV systems. Each of those sensors has fully-customizable sensitivity, making them suitable for a wide variety of environments. They also utilize smart technology, which can differentiate between an intruder's footsteps and incidental vibrations caused by vegetation or strong winds.
Install Seismo Invisible Underground Intrusion Setection to Protect Your Property 
Burglars and thieves can spot blind posts in camera coverage, and ways to evade your notice before striking. That's why it's crucial to have an undetectable security layer to add to your property to protect your family's lives and possessions.
With an easy-to-deploy system, you can install your ground sensors and become operational within minutes — there's no training and no special tools required. The sensors installed underground cannot be detected by intruders since they do not change the area's appearance, leaving you with a system that cannot be bypassed or sabotaged.
If you would like to learn more about how Seismo Standalone Buried Seismic Detectors can invisibly bolster your property's security, contact a member of the RBtec team who'll be more than happy to discuss your property's requirements.